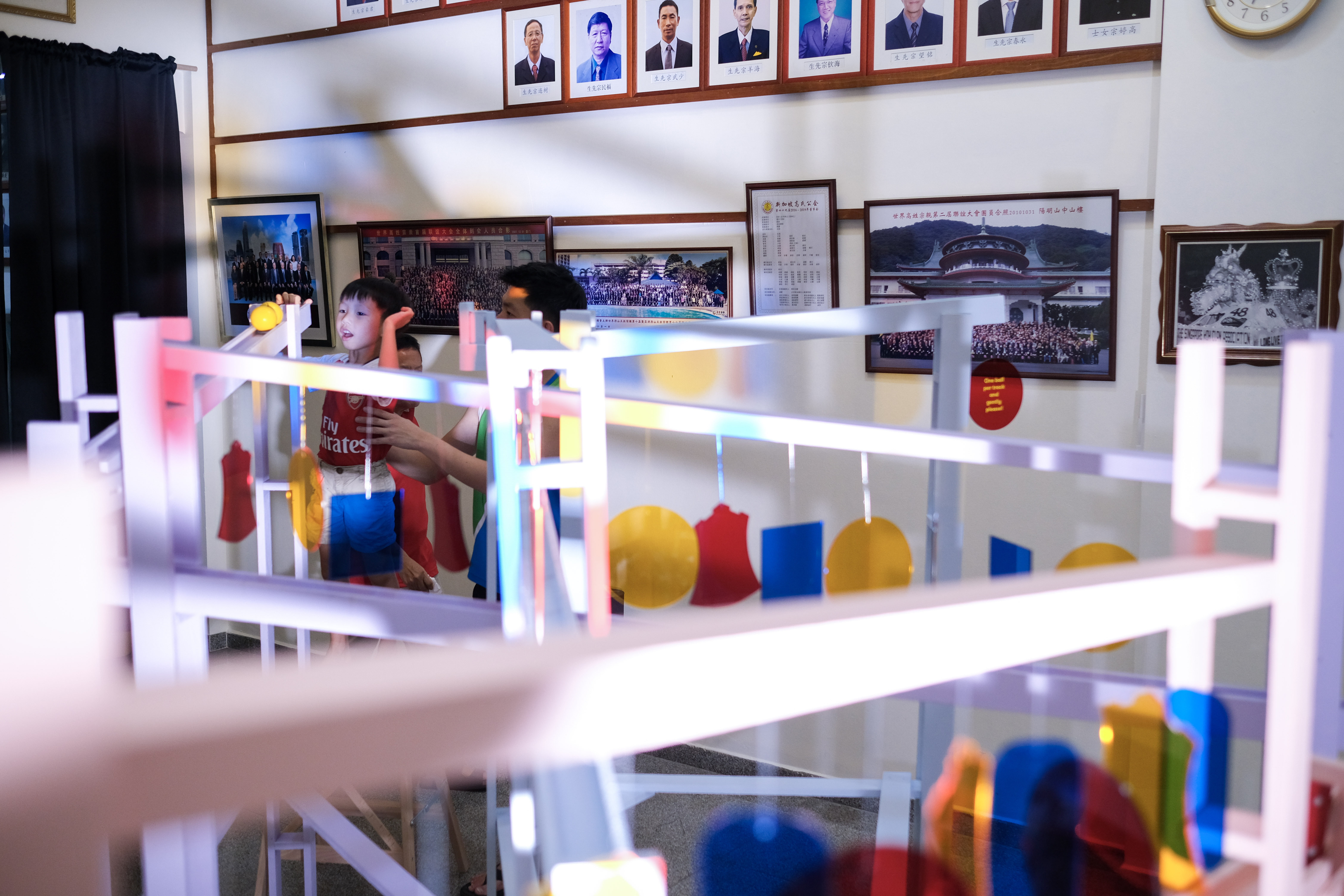 Let the Good Times Roll


Invited by OuterEdit to create an engaging installation for the Street of Clans Festival as part of Singapore Design Week 2019, I organised a group of 5 multi-disciplinary designers under the collaborative model, TO THE POWER OF.

As the festival was interested in bridging the gap between age-old clan values with the new generation through design, we drew from the various strength of our team member, combining sound design, set design and DIY Technology to create an interactive installation. Tasked to translate the clan value of Unity, crucial to the story of the Koh Clan, a surname clan in Singapore formed by early chinese immigrants, we used the characteristics of a Rube Goldberg machine and a life-sized Marble Run to build a kinetic - auditory installation that is activated only with the participation of more than one person.

It invites visitors to work participate by using balls to complete tiny quests that activate audio and kinetic elements. To see the installation in its full glory, visitors have to work together to activate its various elements. Teamwork is the name of the game here — only when all three balls are in place will the record player start the track and let good times roll.
Art Direction, Interactive Design


TO THE POWER OF

Ng Fong Yee Team Member
Mark LimTeam Member
Lim Pin Han Team Member
Sebastian Wong Team Member

OuterEdit Festival Organiser
Street of Clans Festival
Koh Clan Venue
Visitors Acitvators