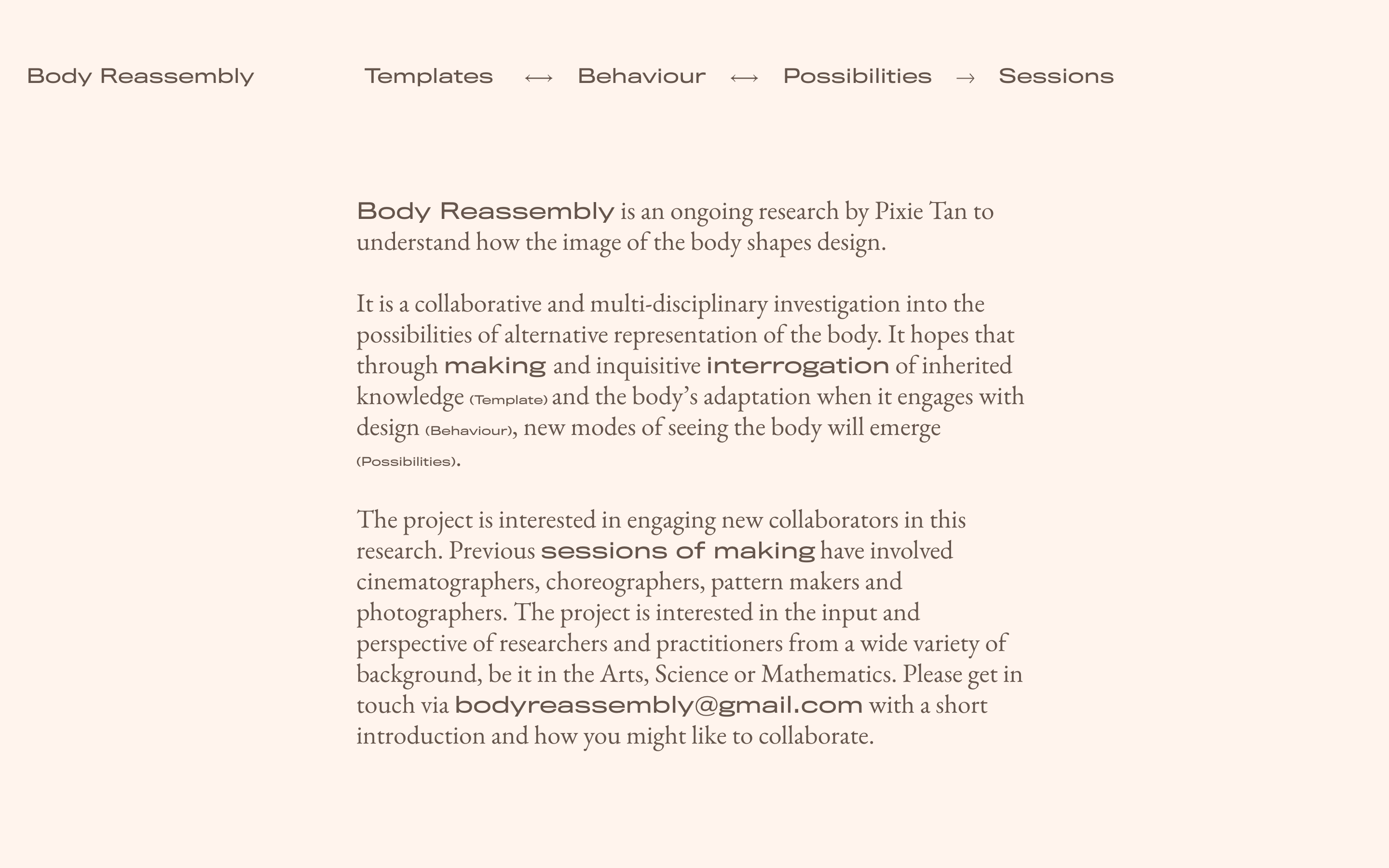 Body Reassembly

Website documenting the various research stages of a project which seeks to understand how the image of the body shapes design.
It is a collaborative and multi-disciplinary investigation into the possibilities of alternative representation of the body. It hopes that through making and inquisitive interrogation of inherited knowledge
and the body's adaptation when it engages with design , new modes of seeing the body will emerge.
View it here
.